About Us
Founded in 1977, The Odd Book provides secondhand and rare books to satisfy a variety of tastes. We are a member of the Antiquarian Booksellers' Association of Canada, and thereby affiliated with the International League of Antiquarian Booksellers. We're in the small university town of Wolfville, Nova Scotia, situated in the centre of a settled rural community. Our stock reflects this background with a focus on the Liberal Arts, Canadian Maritimes history, agriculture, nautical, chess, and a wide variety of uncommon volumes. A small portion of these is listed online. Please feel free to contact us with requests.
Still at its original location on the town's historic Front Street, near the old harbour, The Odd Book provides two floors of great browsing. Stretching out to the north of the store are dyked marshlands built by the Acadians in the 18thcentury; beyond that stand the rich blue and ochre slopes of Cape Blomidon. Within a short walking distance of the store are craft stores, art galleries, fine restaurants, fair trade coffee bars, friendly pubs, historic Acadia University, and beautiful residential streetscapes inherited from Georgian and Victorian builders. A visit should also include stops at any of the wineries in the surrounding countryside. The Odd Book welcomes you to Wolfville.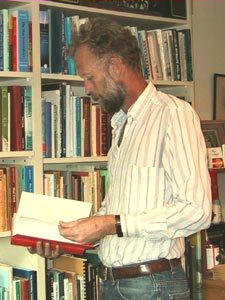 Jim Tillotson started The Odd Book with Wayne Swift and Dick Gifford in July 1977.  After ten years of valuable partnership he continued on his own with the knowledgeable assistance of Nancy Lewis and then John Kavanagh.
Prior to his involvement with the store Jim worked as a field archaeologist.  His primary focus was historic archaeology as conducted by Parks Canada.  He considers himself fortunate to have had brief forays into the prehistoric archaeology of Newfoundland.  As a bookseller he often imagines himself as a literary archaeologist.  The habit of close examination and attention to detail, still leads to the discovery of treasures.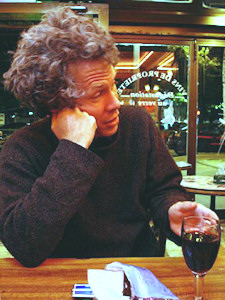 James Gow, aka Jim 2.0, joined The Odd Book staff in 2009, and purchased the business in 2017. He holds the Certificat de Scolarité from L'École Biblique Jerusalem, an M.A. from St. John's College Santa Fe, a PhD from the University of Wales, and is a grateful member of the legendary Colorado Antiquarian Book Seminar class of 2016.